Marek M. Kowalczuk,PhD

Affiliation:
Centre of Polymer and Carbon Materials, Polish Academy of Sciences, Poland nd Faculty of Science and Engineering University of Wolverhampton, Wolverhampton (UK)
Title:
Forensic engineering of advanced polymeric materials
Wilma Duijst,PhD

Affiliation:
Maastricht University (Netherlands)
Title:
Bodies recovered from water
Armin Alibegovic,PhD

Affiliation:
Institute of Forensic Medicine, Medical Faculty, University of Ljubljana (Slovenia)
Title:
Cartilage macromolecules as a new parameter for determination of the PMI?
Anna Sieradzka, PhD

Affiliation:
Dermed Medical Services of Lodz (Poland)
Title:
Implication of psychiatric and psychologic assessment in forensic observation
Lőrinczy Dénes, PhD

Affiliation:
School of Medicine University Pécs (Hungary)
Title:
DSC as a new diagnostic method in forensic medicine
Hans Ditrich, PhD

Affiliation:
Institut f. Wissenschaft und Forschung (Austria)
Title:
Quality Improvement for Criminal Investigations: Lessons from Science?
Marcel de Puit, PhD

Affiliation:
Delft University of Technology Faculty (Netherlands)
Title:
Standardising latent fingerprint visualisation in casework
Susi Pelotti, PhD

Affiliation:
Dipartimento di Scienze Mediche e Chirurgiche (DIMEC) Università di Bologna, Bologna (Italy)
Title:
Available Soon.
Nergis Canturk, PhD

Affiliation:
Ankara University, Institute of Forensic Sciences, Department of Criminalistics, Ankara (Turkey)
Title:
A Study on Physical Features and Potential Wounding Effects of Fireworks Which Is One Of The Samples of Pyrotechnics
Michał Kaliszan, PhD

Affiliation:
Department of Forensic Medicine, Medical University of Gdańsk, Gdańsk (Poland)
Title:
Post mortem eye temperature measurement in time of death estimation – the presentation of new series of cases with exactly known time of death
Michel Dalstra, PhD

Affiliation:
Institute of Odontology and Oral Health, Aarhus University (Denmark)
Title:
Forensic biomechanics: An overview of its techniques and methodologies
Symone Miguez, Expert in ergonomics of the Judge of the Labor of Salto belonging to the Regional Labor Court of the Region of Campinas – São Paulo- Brazil

Affiliation:
Ergosys Ergonomics Consultancy (Brazil)
Title:
Forensics Ergonomics: new approaches to dealing with lawsuits
Kunihiro Inai, PhD

Affiliation:
University of Fukui (Japan)
Title:
What may we consider to prevent the environmental contamination in the hospital CT room during postmortem CT imaging?
Katja Porvari, PhD

Affiliation:
Department of Forensic Medicine, University of Oulu (Finland)
Title:
Molecular biology aspects of hypothermia
Esther Vázquez y del Árbol, PhD

Affiliation:
Universidad Autónoma de Madrid, Madrid (Spain)
Title:
Forensic Science and Law Discourse: On the Linguistic Difficultiesfor Translators and Interpreters
Kang Hyeon Rhee, PhD

Affiliation:
Chosun University, Dept. of Electronics Engineering (South Korea)
Title:
Forgery Detection of Digital Image Forensics Using Support Vector Machine Learning
John Olav Roaldset, PhD

Affiliation:
The Norwegian University of Science and Technology (Norway)
Title:
A pilot study of a short violence risk check-list (V-RISK- POL) to be used by police officers
Teresa Silva, PhD

Affiliation:
Mid Sweden University (Sweden)
Title:
The paradox of non-motivated + intentional homicide. A case in forensic psychiatry.
Komang Ralebitso-Senior, PhD

Affiliation:
Teeside University (UK)
Title:
Forensic EcoGenomics – The successful application of microbial ecology techniques for enhanced forensic analysis
Martha Alvarez, PhD

Affiliation:
University Center of the Highs University of Guadalajara (Mexico)
Title:
Indicative of Violence in Homicidal Women
Janis Spigulis, PhD

Affiliation:
Institute of Atomic Physics and Spectroscopy, University of Latvia (Latvia)
Title:
Monochromatic spectral imaging as a tool for counterfeit detection
Jeeva Niriella, PhD

Affiliation:
Department of Public and International Law, University of Colombo (Sri Lanka)
Title:
Combating Cybercrime in Sri Lanka: Trends, Challenges and Penal Legislations
Aleksandar Stankov, PhD

Affiliation:
Institute for forensic medicine, criminalistic and medical deontology (Macedonia)
Title:
Cases of decapitation on skeletons from a mass grave in southeast necropolis from archaeological site "Skupi"
Mara Specht, PhD

Affiliation:
Hahn-Schickard, Freiburg (Germany)
Title:
Centrifugal Microfluidic Tools for Forensic Nucleic Analysis
Sanaa Aly, PhD

Affiliation:
Forensic Medicine & Clinical Toxicology department, Suez Canal University (Egypt)
Title:
Nanotechnology: Identification of early time passed since death
Fernando Gonzalez Candelas, PhD

Affiliation:
Unidad Mixta "Infección y Salud Pública" FISABIO-CSISP/Univ. (Spain)
Title:
A molecular population genetics approach for the identification and forensic assignment of viral transmission groups
Douglas Posey, PhD

Affiliation:
International Forensic Science Consultants, Houston (USA)
Title:
A Case of Neonatal Morphine Overdose?
| | |
| --- | --- |
| | Oxana Rodionova, PhD |
| Affiliation: | Semenov Institute of Chemical Physics RAS (Russia) |
| Title: | Recognition of the 'high quality forgeries' among the medicines: application of NIR spectroscopy and chemometrics |
Jack Menke, MD, MPH, DTM&H

Affiliation:
Forensic Physicians Rotterdam Rijnmond (FARR), Rotterdam (Netherlands)
Title:
The Flayer of Vlaardingen "an iconographic interpretation of a crime scene"
José Vieira de Sousa, PhD

Affiliation:
Instituto Nacional de Medicina Legal e Ciências Forenses, Lisbon (Portugal)
Title:
Available Soon.
Christiane J. Driesen, PhD

Affiliation:
EULITA (Germany / France)
Title:
Forensic Linguistics, Jurilinguistics vs Court Interpreting
Jan Dreßler, PhD

Affiliation:
Institute of Legal Medicine, Universitity of Leipzig (Germany)
Title:
Trends in diagnostic of fatal traumatic brain injuries
Karen E. van den Hondel, Forensic doctor FMG

Affiliation:
Forensic Physicians Rotterdam Rijnmond (FARR), Rotterdam (Netherlands)
Title:
Suicide by asphyxiation with or without helium inhalation in the region of Amsterdam (2005-2014)
Danchanka Alena, PhD

Affiliation:
State Committee of Forensic Expertise of Republic of Belarus (Belarus)
Title:
Tissue glycogen and beta-hydroxybutyric acid in lethal hypothermia
John Kalivas, PhD

Affiliation:
Department of Chemistry, Idaho State University, Pocatello (USA)
Title:
Non-Destructive Identification of Defaced Serial Numbers on Metal Surfaces
Dayu Kao, PhD

Affiliation:
College of Police Science and Technology, Central Police University (Taiwan)
Title:
Toward Actionable Intelligence in Cybersecurity Forensic Investigation
Toshikazu Kondo, PhD

Affiliation:
Department of Forensic Medicine, Wakayama Medical University (Japan)
Title:
Skin wound healing from molecular biology to forensic pathology
Antonio Oliva, PhD

Affiliation:
Institute of Public Health, Section of Legal Medicine, Catholic University (Italy)
Title:
Importance of post-mortem genetic screening in suspect and Undetermined Sudden Death
Allan Jamieson, PhD

Affiliation:
The Forensic Institute (UK)
Title:
The use of the Likelihood Ratio in DNA profiling; case experience
Jeeva Niriella, PhD

Affiliation:
Department of Public and International Law, University of Colombo Sri Lanka (Sri Lanka)
Title:
Combating Cybercrime in Sri Lanka: Trends, Challenges and Penal Legislations
Ikuesan Richard Adeyemi, PhD

Affiliation:
University of Pretoria, Pretoria (South Africa)
Title:
Towards a Digital Policing System for Africa
Muntsa Padro, PhD

Affiliation:
Eloquant (France)
Title:
A semantic platform for radicalization analysis in social streams
Tugba GORGULU, PhD

Affiliation:
Istinye University (Turkey)
Title:
Suicide Ideation and Hopelessness Among Substance Users in Probation System
Ciprian Pungila, PhD

Affiliation:
West University of Timișoara (Romania)
Title:
Fighting cyber-crime through digital forensics. Case-study: big data trace analysis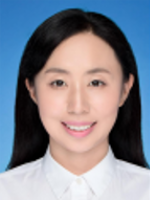 Feiyu Yang, PhD

Affiliation:
Shanghai Key Laboratory of Crime Scene Evidence (China)
Title:
An Automated Magnetic Dispersive Solid-phase Extraction Method for Detection of Cocaine in Human Urine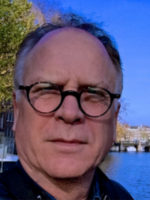 Mark Burdick, PhD

Affiliation:
BPPS BV (Netherlands)
Title:
Recognizing A Juvenile Psychopath
Aldo Lombardo, PhD

Affiliation:
BPPS BV (Netherlands)
Title:
Integrated Sociotherapeutic Treatment for BPD residential program of recovery